This is The Dossier.
Each Sunday we deliver the latest developments in world affairs, political economy and culture straight to your inbox, served with a generous side of soul.
We spend the week scouring the internets for essential information and meaningful content to keep you informed, inspired and mildly entertained.
This weekend we learned of the passing of famed civil rights leader and Southern Christian Leadership Conference founder, Joseph E. Lowery. He was 98.
---
📰 The Briefing
---
🎶 Six feet away 🎶
Did you miss online church this morning? Well, we've got you covered. Here's a selection from the music ministry at Quarantine Tabernacle of Praise that is sure to make you smile… and remind you to shelter in place.
---
💰 Trillion dollar questions
We are living in unprecedented times. The global coronavirus pandemic is pushing society to the limit on a scale not seen since World War II.
In the same week that the US emerged as the new epicenter of the outbreak, Congress and the Federal Reserve took extraordinary action to stem the economic fallout — even as the White House continues to vacillate with a weak and muddled response to the growing crisis.
So much remains unknown, including how long this health crisis will last and how many will ultimately be affected. What we do know is that the crisis has exposed some long-standing cracks and revealed the fundamental fragility of the world's largest economy.
While short term action is necessary, it remains to be seen whether there will be any long term fixes to the structural weaknesses that have exacerbated the present health crisis.
How were things before this all started?
Pretty bad. The number you need to remember here is $14 trillion—that's the amount of outstanding consumer debt held by American households.
For the past 40 years, employees' wages haven't kept up with the rising cost of living. This growing affordability crisis is the defining feature of the American economy as the costs of housing, education, healthcare and childcare outstrip increases in household income.
In the absence of real wage growth, debt is how households keep up with the cost of living. Not surprisingly, African American families — who, at every level of income and education, earn less and own less than white households — are the most indebted households in the country.
Of course, all of this debt requires regular monthly payments…
How bad is it now?
The US economy is in a recession. With the economy effectively grinding to a halt and businesses shutting down, jobless claims spiked to 3.3 million this week. These layoffs aren't restricted to employees in the service sector; white-collar layoffs are on the rise.
Millions of families are losing their income, and with it the ability to cover basic necessities — to say nothing for making regular payments on that $14 trillion mountain of household debt.
Will the $2 trillion stimulus help?
Yes, but it's probably not enough. One need only consider what's in the stimulus to see the severity of the situation:
unemployment benefits extended to independent contractors (ranging from gig economy workers to freelance consultants)

forgivable loans for employers to keep on workers on payroll or rehire those who've already been laid off

$25bn in payroll grants for the airline industry
That's on the income side. On the debt side there's:
temporary suspension of federal student loan payments and interest

allowing nearly a year of mortgage forbearance on federally-backed home loans

easing credit reporting penalties for borrowers who miss or defer payments because of the coronavirus crisis
What else is being done?
The stimulus bill authorized by Congress and signed by the President is an example of fiscal policy — that is, matters of taxation and spending. (Those stimulus checks being mailed to households are technically a preemptive income tax cut for the 2020 filing year.)
But there's another lever the federal government can pull: monetary policy.
Monetary policy is concerned with the supply and flow of money in the financial system. On this front, the Federal Reserve has thrown the kitchen sink at the crisis.
This gets complicated, but the US financial system runs on debt. The Fed is lending to banks and making it easier for banks to lend to borrowers ranging from households to large corporations. Notably, and for the first time ever, the Fed is lending directly to large corporations to help keep their doors open.
(Ever wonder how the government was paying for the $2 trillion stimulus? The Federal Reserve created money to lend to the US Treasury.)
What does all of this mean?
The coronavirus is upsetting a general and widespread complacency with the status quo. Yes, things are getting bad. But, from the perspective of those who work to earn their living, things were already bad to begin with.
Today we are reaping the consequences of exporting good-paying manufacturing jobs overseas. America's reliance on other countries to build the things we need to survive doesn't work in the present crisis.
Today we are reaping the consequences of an economy that grows the ranks of the poor while destroying the middle class. Poverty, and its attendant lack of adequate healthcare, only exacerbates the impact of coronavirus and accelerates its spread.
Simply put, this country cannot emerge from the present crisis looking and acting the same way it did before the crisis. To be sure, it'll cost trillions of dollars to transform ourselves into a more resilient, more just, more sustainable, more prosperous society.
But if we've learned anything over the last few weeks, it's that we have the means to do it.
---
🏡 Keeping calm while sheltering in place… with kids
During this pandemic, it's important to make sure that children are washing their hands for 20 seconds, that play and work areas are sanitized and that everyone is practicing social distancing. Those are the recommended ways to avoid contracting COVID-19.
But what are some ways you can support the emotional and psychological wellbeing of your child during these challenging times?
How are you doing?
Kids take emotional cues from their parents. So if you are feeling anxious or in distress, most likely your child is too. Practice disconnecting from social media and news outlets while focusing on connecting with friends and family.
Quality time
Children grow up fast, so take this time to connect with your child. Take walks outside to get some fresh air. While inside, read, play games and do other fun activities together. Sheltering in place is a form of social isolation; maintaining and strengthening social and emotional bonds with your child will more than make up for the lack of social interaction outside of the home.
Pay attention to cues
The more time you spend with your child, the more you learn about them. This is a wonderful opportunity to evaluate how your child has grown physically, intellectually, emotionally and mentally. Look for changes in their mood, activities, sleeping, and eating habits. Just as adults respond differently to stress, so do children.
Structure
Although children may be excited that they are not in school, they still need structure in order to thrive. Set a daily schedule and stick to it. Incorporate fun ways to learn that play to your child's strengths and interests. Be creative!
Check in
Check in on your child periodically and answer any questions they may have. Children need reassurance that they are safe and feel loved. Explain to them, in an age appropriate manner, what is going on and why they can't go to school or be with their friends as they're accustomed.
Get Support
Most importantly, if you need additional support, seek out a licensed mental health provider. Many practices are using telehealth (remote therapy) so you can talk to a professional from the comfort of your own home.
Contributed by subscriber Stacey Pacouloute, a licensed psychotherapist in the State of Florida. Stacey works with Breakthrough Care and Resource Center.
---
🎷 Manu Dibango (1933 - 2020)
What is special is that Africa has a long historical relationship with sound, and a communion between sound and the visual stronger than in any other culture. The sound carries the rhythm and the movement creates the images. The way an African moves compared with the environment is different from the western conception.

- Manu Dibango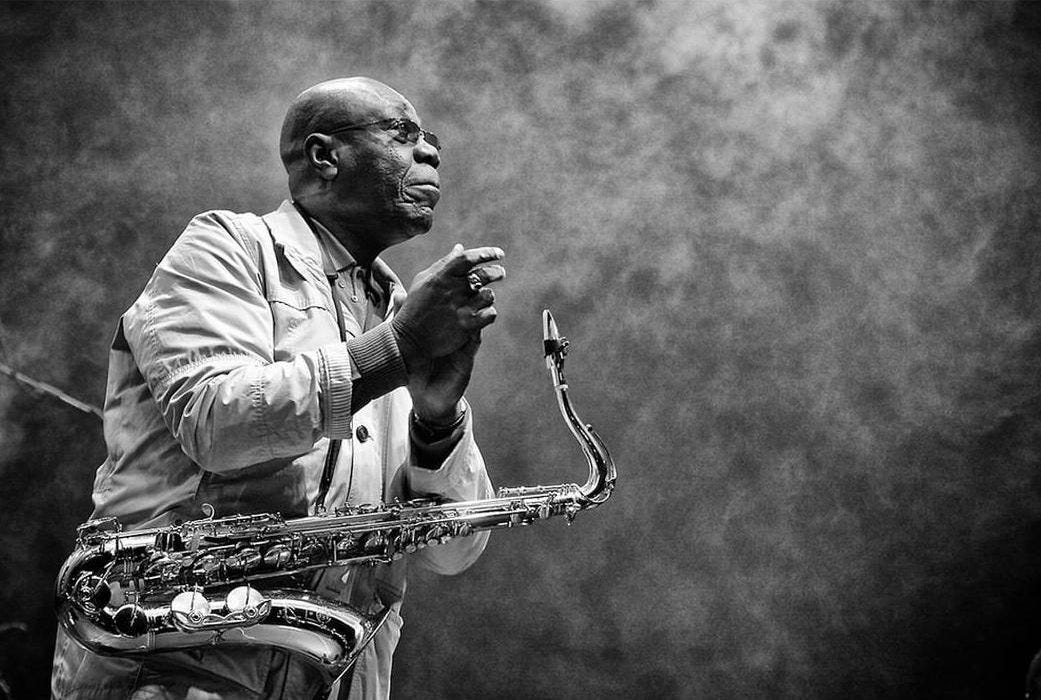 If you're at all familiar with the closing chant of Michael Jackson's Wanna Be Startin' Somethin' then you can begin to appreciate the influence and global reach of Afro-jazz legend Manu Dibango.
Dibango died this week in Paris from COVID-19. He was 86 years old.
Born in French-occupied Cameroon, Dibango's parents sent him to boarding school in Paris. There he, fell in love with American jazz. Much to his parents' disappointment, Dibango decided to pursue a music career.
Manu Dibango found international fame with "Soul Makossa," which we wrote and recorded during a trip to New York City in 1972. (Rolling Stone has the backstory on how the song went from sitting on a shelf in Brooklyn record store to rocketing to the Billboard charts.)
Manu Dibango is quintessential Diaspora: global, soulful, timeless, and eternal.
---
Like what you see? Suggestions? Criticisms? Anything we missed? We'd love to hear from you!
Hit us up at inbox@thedossier.com.